Dating Apps in Korea
In a previous article and podcast, we covered a bit of Tinder game in Korea.
If you haven't listened to that podcast or checked out that blog, it's a good starting point for the basics of online game in Korea.  In this article we'll dive into the other dating apps in Korea that are best for meeting Korean girls online.  Each dating app in Korea has pros and cons as does online dating in general, so let's crack into it!
MEEFF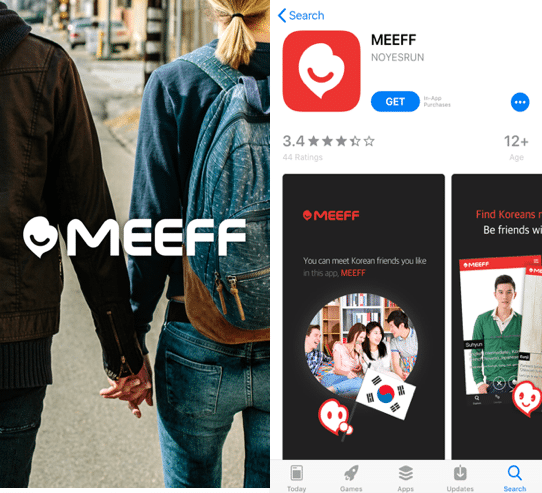 The MEEFF app is marketed as a way to meet "Korean friends," but the majority of people use it to find date partners. This app is very similar to tinder in user experience, you can set preferences on who you want to match with based on age, gender, and language. You swipe like on the ones you are into, and dislike on the ones you want to pass on. A Big difference is that even without a "premium account" you can see who liked you and thus accrue a lot more matches/chats. As with tinder, you'll often find a lot of foreign hunter types who are into English and Westernized attitudes. Swipe away at your thumbs content and you might match with one who's attractive and not just run of the mill.
2. HelloTalk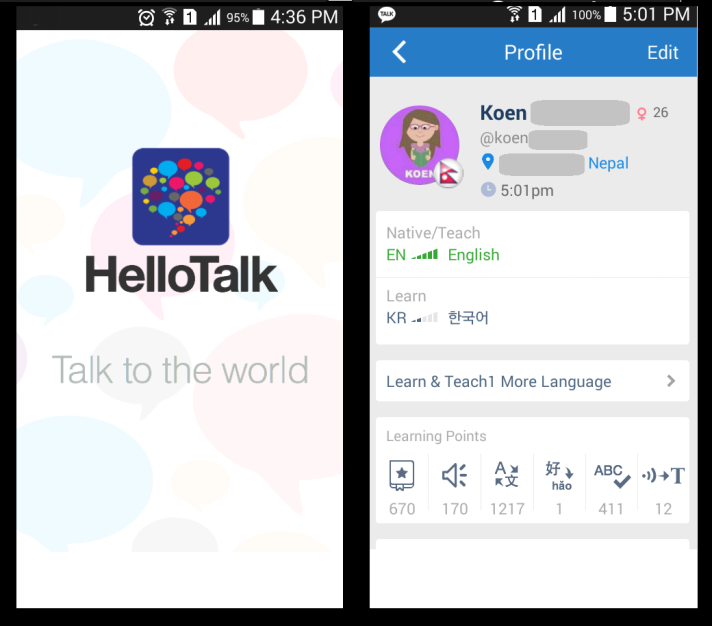 Hellotalk is also essentially a language exchange and language learning app. However just like MEEFF, a large portion of users are looking for romantic partners and using it as a dating app in Korea. You can see users who are in close proximity to you as well as which users are online at the moment. Unlike MEEFF, you don't have an array of big profile pics to check out. The main profile picture is very small and can be extremely hard to screen out whether  girl is attractive or not.  Nonetheless, if you are able to move them to kakaotalk quickly, you should get an idea about how they actually look.  If you are weary of Catfishing or low quality online game in general may not be for you and this app has the potential for such.
3. 1KM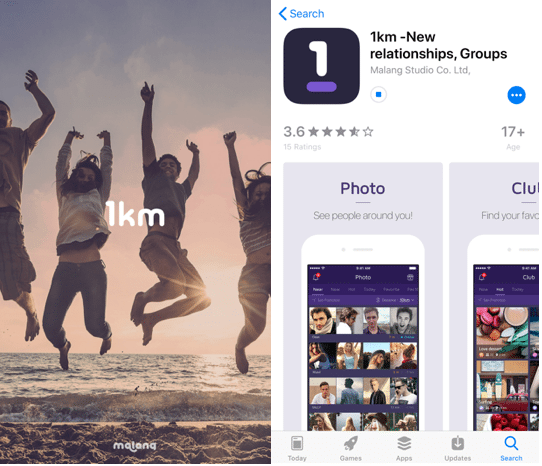 This app has traditionally been the most "Korean" of the dating apps in Korea as the majority of the male and female users were typically Korean instead of foreigner. However, as the app gradually expanded it began to bring in more foreign users as well as expand its services to include "culture clubs," where you can attend meetups with people of similar interests.  This app as implied by the name focuses on displaying people within close proximity to you which is obviously ideal for logistics on your date.
4. Korean Cupid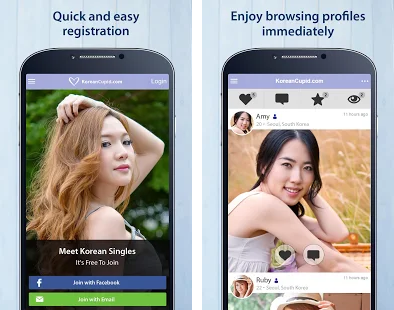 Each Country has their own "cupid" site and Korea is no different. This site is generally more complex and detailed than the previous apps and also requires registration with a payment plan in order to use effectively.  Some say this is more of a serious dating app for those looking for long term relationships and it has a video chat function which can help with the dreaded catfish of the above apps.  Personally I haven't used this app since 2011 so I imagine there are a lot of new features and functions added in so explore and report back to us!
5. Noondate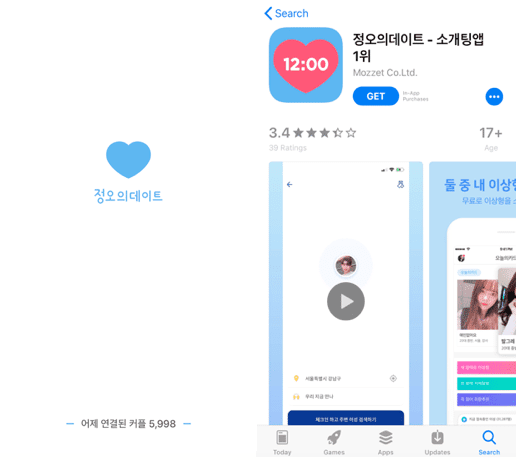 This app is set up in a way that is like a Korean 소개팅 (blind date).  The app introduces you 2 new people a day who match the preferences that you set.  This app will require Korean proficiency as well as a subscription in order to get the most out of it. I have't personally used this app but some Korean friends have met their romantic partners via this app and informed me of its existence.  The demographic may be the opposite of the above apps so it may be worth giving it a shot!