Places to Meet Korean Girls in Seoul
Seoul is one of the best cities for single men in the World. The city proper is around 12 million people and combined with the surrounding Gyeonggi province which is connected via subway you have roughly 20 million people. Korean Women in Seoul make it a point to look good, do themselves up, and are considered to be the most attractive Women in Asia by many. The question many people have upon arriving is what are the best places to meet Korean girls in Seoul? Luckily Seoul is a massive mega city with many major hubs that are ideal for meeting the type of women you are attracted to. Let's get into each location with a break down of what you can expect there!
Gangnam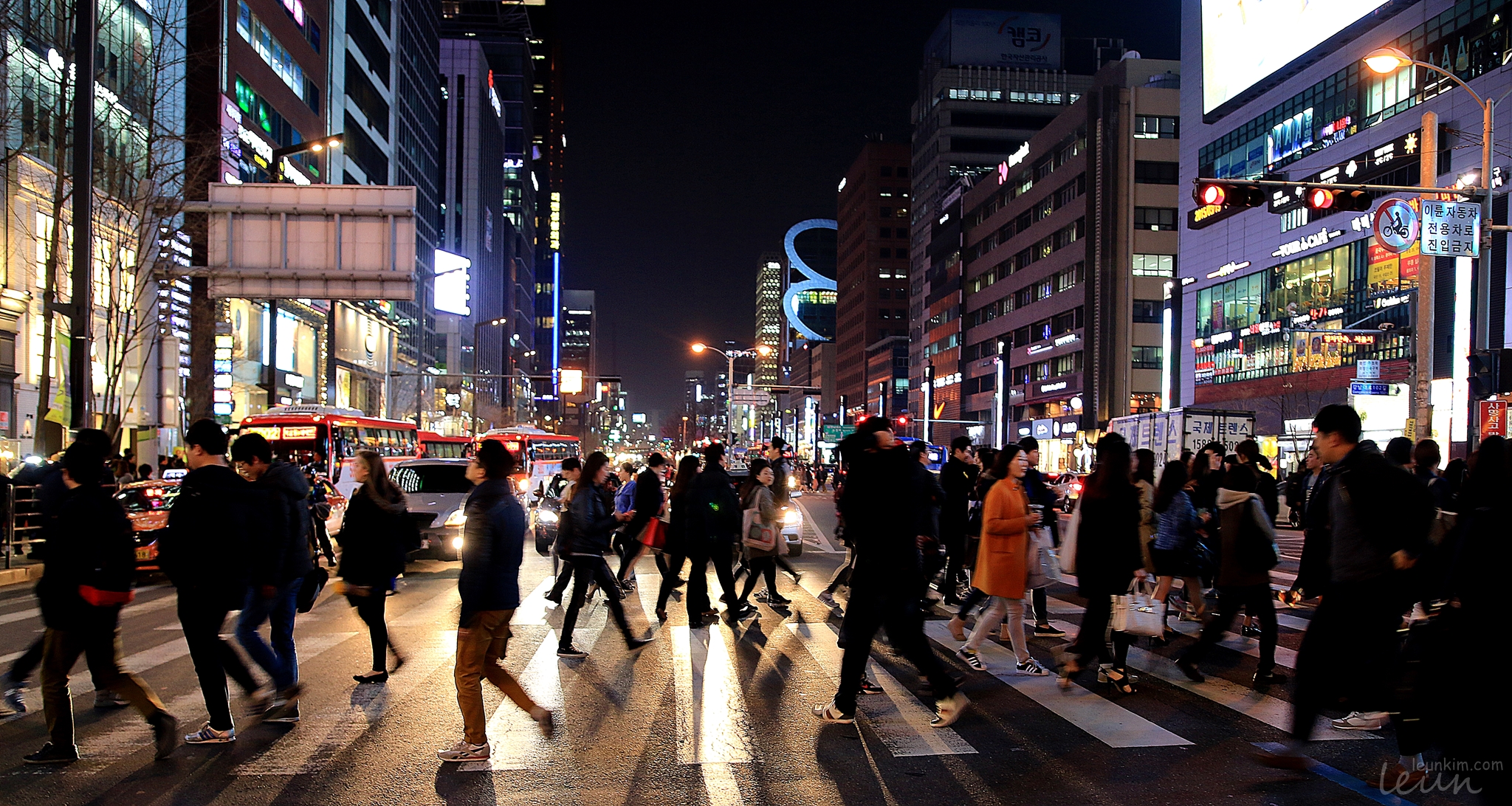 Gangnam District is the premiere spot for top notch Korean women and become known world-wide by Psy's Viral Youtube smash-hit "Gangnam Style." The area is the most affluent in Seoul, has the most cosmetic surgery clinics per capita world wide, and hosts some of the top clubs in the world. The main strip of Gangnam-Daero (In between Gangnam station and Sin-Nonhyun Station) is the busiest strip in the country with close to half a million people passing through daily. In the daytime the main strip along with the cafes, shops, underground shopping complex, and bookstores are loaded with some of the best looking women you'll find in the country. Other areas such as Sinsa Station's "Garosu-gil" and Apgujeong/Cheongdam offer a bit more of an upscale atmosphere with model's and entertainers regularly passing through. When the weather is either too hot or too cold for your liking, Samsung Station Coex mall is an excellent place to approach and meet girls. In the night time, things often start with people drinking in the back streets of Gangnam behind Giordano around 8-9pm with the major clubs opening around 11-12. Currently Gangnam's Octagon, Burning Sun, Arena, Made, Edit, and Mass are the top spots for those who enjoy the club scene. The upscale clubs like Arena and Burning Sun are best to get entry passes as early as possible as after 2am they often either require you to know someone working there or to buy a table. You should also dress in Trendy attire or else entry is not permitted and the bouncers are very strict in upholding the dress code. The age demographic is 20-30 in general in both the day and night and a lot of girls out are either students, in the fashion industry, company workers, flight attendants, Working girls, or "Baeksus" aka unemployed.
Itaewon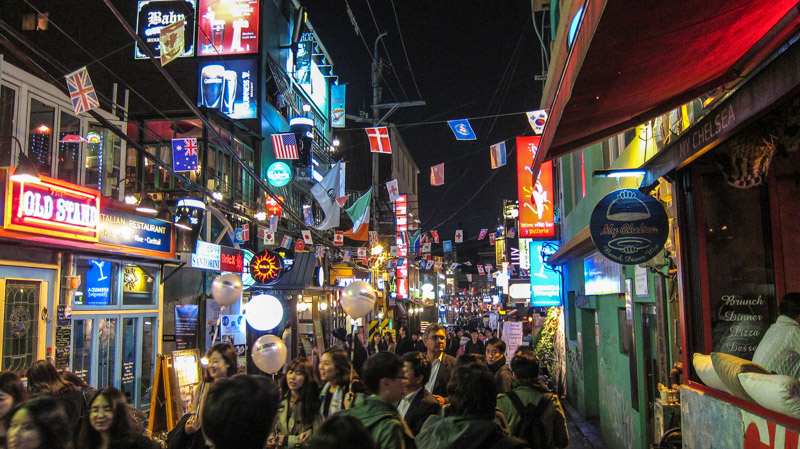 Itaewon was once an area primarily filled with foreigners and it still hosts the best foreign restaurants and supermarkets in the country. After the Itaewon boom in around 2012 it also became a premiere night life area for local Koreans as well. It hosts the biggest area of lounges, bars, and pubs to mix and mingle in a more western style atmosphere. Many consider Itaewon the best since it is full of the easiest places to meet Korean girls in Seoul. Besides the bustling backstreet behind the Hamilton Hotel, great spots to mix mingle for a more English speaking western oriented crowd are Thursday Party, Gold Bar, Prost, Glam, Fountain, and Club B-One. Many westerns who come to Korea find Itaewon to be the most accessible because of the atmosphere and the level of English spoken. There are also a lot of "Foreigner Hunters" which often aren't the most attractive by local standards but luckily its mixed in with a lot of Korean girls from all over Seoul and occasional top tier. The age demographic is Mid 20's – Mid 30's and most girls are already employed in a company or jobseekers. Also it's perhaps the worst area to meet women in the daytime so look for other places to meet Korean girls in Seoul if daytime approaching is your focus. I recommend starting out around 9-10pm here 🙂
Hongdae/Sinchon

The Hongdae area is the top spot for college girls or those of college age. Not only are there a handful of universities in the area, but girls between 18-22 love to frequent the area to shop, drink, and party. The area has more of a youthful hipster vibe and you can often see aspiring K-pop singers or dancers putting on shows in the streets. Overall the girls are very receptive to being approached compared to Gangnam and although it's not overwhelming filled with top tier girls, it does have enough of them. The best place to meet girls here by far is the streets during the day followed by some of the pubs in the area like Thursday Party, Zen bar, Mike's Cabin, and "the infamous park. Right next to Hongdae lies Shinchon and Ehwa Women's University which are also a bit more laid back and great for street game in the daytime. The students in this area are often pretty good at English and more open to foreigners than the Gangnam area.

Other Area's Worth checking out
While many people only stick to the above 3 areas, don't limit yourself! Get out explore new areas outside of the usual circuit because Seoul is huge and possible places to meet Korean girls in Seoul are endless!The Konkuk University area is a hub from young college aged girls to congregate, shop, drink and party until the late hours. It's a great spot and unlike other areas, there aren't many foreigners there. Myeong Dong is another massive hub that's best known for being a shopping district. The layout is really great as its more of a walkable grid, however over the past few years it has become mostly a Chinese Tourist destination with occasional Japanese tourists or various other nationalities. The Express Bus Terminal is yet again another awesome indoor complex with several subway lines and buses coming in from everyone in Seoul and nationwide. It has an entire underground complex of womens shopping and countless shops, restaurants, cafes, and other areas to browse. An honorable mention and a favorite of mine is the Jasmil area. Not only does it have an underground mall, Lotte World Mall (biggest mall in Seoul), and Lotte department store, but it also connects to the 123 floor "Lotte Tower." Ultimately Seoul is a great city packed with feminine, well dressed women waiting for you to say hi!