Korean Dating Culture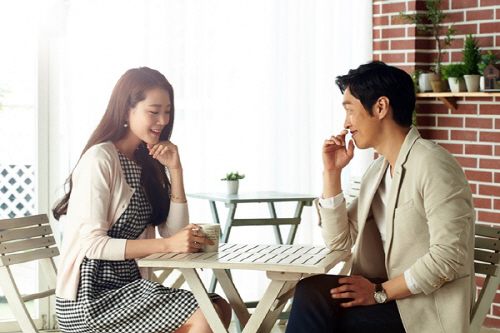 In Korea the majority of people meet their boyfriend or girlfriend by way of 소개팅 (blind date).  This is a  Korean dating culture that dates back into the Joseon dynasty called 선보다 Where a family member or close associate introduces you to a potential romantic partner to marry.  This has evolved into modern day 소개팅 (sogeting/blind date) as well as the creation of blind date wedding agencies such as 듀오 (Duo) that provide a certain amount of blind dates as a paid for service.  The client has to submit their education background, job, financial status, family background, as well as physical characteristics with photos. Korea is a group culture with its own set of social norms and hierarchies. Koreans are often forced into such agencies by their parents pressuring them. The fear is that if they don't get married before their mid 30's, they will lose the opportunity to ever get married and start a family. The reasoning behind this system of blind dates is that they have an intermediary they can trust and that they lead busy lives so it's easy to meet someone within their "circle" they can be comfortable with and trust. Others meet partners through academies, school, work, and other social/professional environments.  While this is certainly the overall subtext of Korean dating culture,  in the post smart phone era the landscape has seen a huge transformation.
Koreans often yearn to meet someone out of their circle and who they feel attracted or connected to. In the early 2000's a culture of 헌팅 "hunting" emerged and to this day in any major nightlife hub, you can see men approaching women on the street or attempting to get them to drink together at the many pochas/bars/clubs that fill Seoul.  The culture of hunting also spread to daytime environments and has become more prevalent for the Korean men willing to step outside of their comfort zone and take a shot. Online dating has also become popular in recent years with the launch of Tinder and other similar local smartphone apps like 1 KM or MEEFF. It has become common to date and meet someone through the above means with a lot less stigma than previously existed even 5-6 years ago. Another huge change in Korean dating culture in the current age is that in the past  it was considered the responsibility of the man to pay all of the expenses on a date such as the food, drinks, and entertainment.  However as Korea globalized and culture changed, the standard is for the girl to pay for one of the venues or expenses on the date as well (i.e. man pays for dinner, women pays for the beer). As men from a totally different culture it is important that we understand the society and overall context of Korean dating culture but are not limited by it. We can offer Korean women a unique experience and a unique world that they long to experience, yet comfort them by understanding their world and speeding up connection in a way that makes it easier for them to pull the trigger on the unique value proposition we are offering them. This is crucial to understand: we are offering them an experience! If she does not take you up on this and doesn't join you, it does not mean you are a worthless foreigner who will never find success. Just simply means she has other problems in her life, baggage, experiences that have led her to her current sexual situation. It could also mean that she wasn't into the proposition and thus its best that you move on, she's saving your time! Finally it can also be that you have a lot of room for improvement in refining your game so that the value proposition is presented well, comfortably and in an engaging confident way that leads to more successes over time. If you enjoyed this article on Korean dating culture and want updates on events and articles in the future, be sure to join the Facebook group.